Buying cars online from remote sellers, online car auctions or dealerships halfway across the country has boomed over the last two years. Travel restrictions made meeting in person harder and pushed buyers to find their next car or motorbike online. It does have its benefits - suddenly the inventory just got a whole lot bigger. The only real difference is that you'll now need car transport interstate.
In this guide, we'll help you navigate how to buy a car from anywhere in Australia, how to do car history checks, how to transport your new car from one state to another, and how to make sure you get the best possible deal.
Can I buy a car in a different state of Australia?
Yes, you can buy a car from outside your state. The only difference is that you'll have to get car transport interstate and transfer the registration to your state. You will also need new number plates.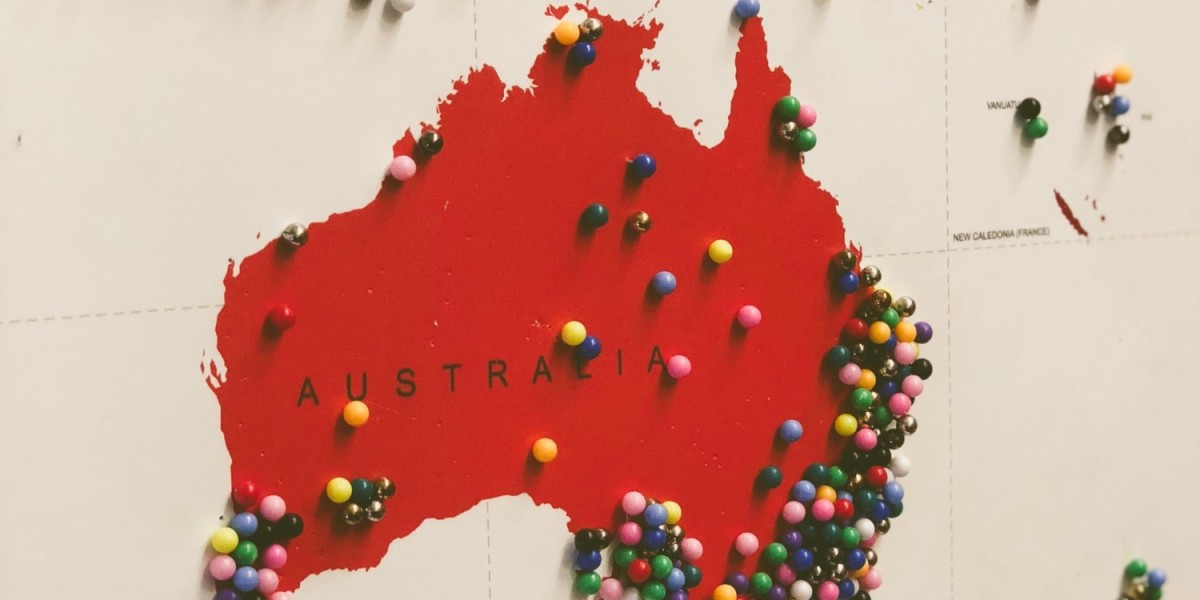 Some states make it easy to transfer registration, while others tend to complicate the process. In WA, you can do the transfer online, so this is the best place to start looking for a car online.
In contrast, QLD and VIC are the hardest. That said, knowledge is power. In these states, it's important to make sure the car has a valid safety certificate. This will make the sale so much easier as well as the transfer.
Tip: It's important to check with your local car registration authority, as each state has slightly different requirements.
| | |
| --- | --- |
| Opportunities | Obstacles |
| A greater selection. It isn't always possible to find the car you want in your own state. Also, there might be advantages to buying from a central location where there is less risk of rust in used cars. | Harder to test drive and inspect. You might have to call in a favour or pay someone to inspect the car on your behalf. |
| You could get a bargain. Location is everything. Car resale values differ from state to state and you could find the car of your dreams at a much better price. | Additional costs. Buying a car out of state could mean extra costs. You will need to register the car in your state and find reliable car transport to bring it home. |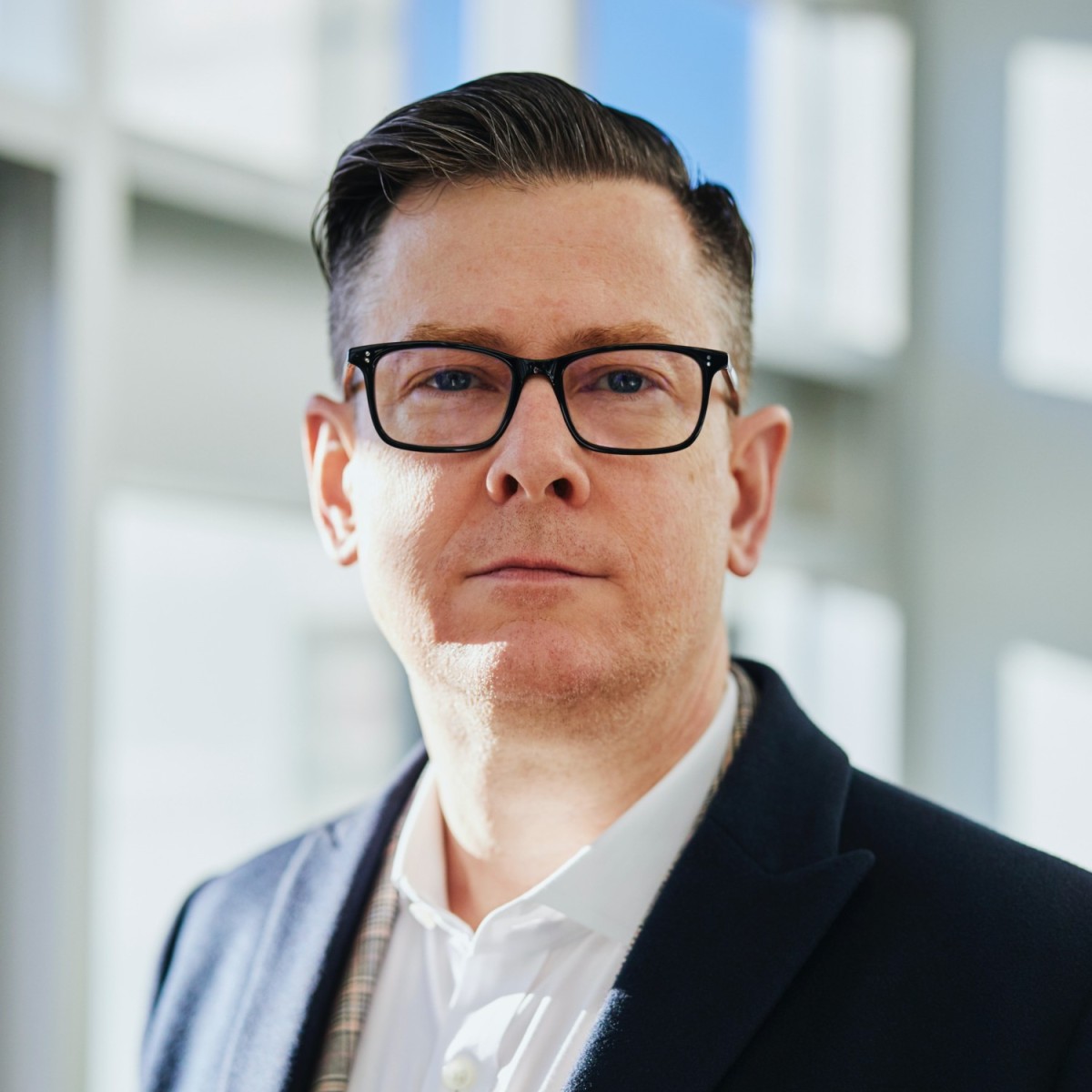 What are the best ways to purchase a car in Australia?
In Australia, you can finance a car in a number of ways. If you can't buy it cash, taking out a personal loan or using your credit cards is one option. However, if you need financing, it might be best to just buy through a car dealership or speak to your bank.
Where to find new and second-hand cars online?
Private sales
This is one of the easiest ways to shop for second-hand cars. Using sites like Cartopia, Gumtree or Facebook Marketplace, you can browse thousands of cars for sale throughout Australia.
Dealerships
Car dealerships are one of the best ways to find new and second-hand cars in different states. What's really convenient is that you can go to your local dealership and ask them if the car you want is currently for sale at any of their other branches. That way you know your risks are minimised and you're still getting the best deal.
Auctions
The beauty of an online auction is that you have access to some of the best deals all from the comfort of your home. If you've found the auction you want to take part in, it might be a good idea to have a representative present if they'll be allowed to inspect the car.
How do you check the history of a used car?
There are three main ways to check the history of second-hand cars:
Do a free car history check
There are a few websites that offer free reports. This will tell you the car's title history, specifications, and if it has been in any accidents. It is worth it to pay for a full report once you have found the car you really want to purchase.
Review the Personal Property Securities Register (PPSR) report
Look up the vehicle's serial number in the PPSR to see if any security interests have been registered against it, or if it has been written off or stolen. This report is usually free and can be quite valuable.
In Queensland? Do a Rego check
The Queensland Government offers a free online service that allows you to check the history of a car's registration. This will tell you if the car is legally registered if it has compulsory third party insurance, and also confirm the model and type.
| | | |
| --- | --- | --- |
| | | |
| This quick report gives you the Theft and Total Loss Record | Their free account allows you up to 5 reports per month. | One of the best free VIN checkers online - this site gives a full report. |
What is the best way to inspect a car that's in another state?
If you're buying a car from interstate, you might not be able to physically inspect it. There are, however, ways around this.
1) Ask the seller to send you photos and videos of the car from all angles. This will give you a good visual indication of the car's condition. It might not be enough though to make an informed decision.
2) Ask the seller to take the car for a test drive and have them video record the drive. This will give more insight, but the seller might avoid driving in certain ways to hide faults.
3) If you're still unsure, ask the seller to take the car to a mechanic of your choice for an inspection. There are several major motoring associations throughout the country. Using their pre-purchase vehicle inspection services gives added peace of mind that the inspection was up to standard.
Get our complete car inspection checklist below. Know what to look for during your car inspection.
What about the paperwork?
After any car sale, it is necessary to get insurance and change registration to your name. When buying interstate, you will also need to change the registration to your state. This can add some complexity.
Insurance
The first step is to get insurance for the car. You can compare quotes and find the best deals online. You will also need Compulsory Third Party (CTP) insurance.
CTP Insurance
What is CTP insurance? Compulsory Third Party insurance is payable at the same time as your motor vehicle registration. As with vehicle registration, CTP insurance is mandatory.
Unfortunately, even if you have comprehensive insurance, you will still need to be covered by CTP insurance (green slip). CTP insurance is there to cover any personal injury liability that might arise from an accident you caused.
Registration
Once you have insurance, you need to contact your state's transport department and organise registration in your name. This can usually be done online or over the phone. However, all states have different rules and services available.
The transfer has to be from the state of origin (where the seller is) to your home state. You might need to secure a temporary registration (Unregistered Vehicle Permit) if you plan on driving it back yourself.
Alternatively, you can use an interstate car transport service to get it there without papers. You can then finalise the registration transfer once the car is in your state.
Using an interstate car transport service means less stress and kilometres on the clock. It can also be pretty affordable. The trick is to get several free car transport quotes from reputable companies.
And the number plate?
The number plate change will take place in your state. However, what if you don't want to change the number plate on a vintage car? There is hope. Some states allow you to keep special number plates such as personalised, Jubilee, Grand Prix, or Numeral-only plates.
When is the best time to buy a car?
There is no definitive answer, but generally, the best time to buy a car is at the end of the financial year. Car dealerships are keen to clear their stock and will offer discounts and deals. That means the best time to buy a car in Australia would be around June.
Frequently asked questions
Will sales tax be double imposed if I buy out of state?
No, you don't have to pay sales tax twice if you buy a car from another state. The tax is only paid once when the car is registered in your state.
Can I drive the car home?
Yes, you can drive the car home as long as you have insurance and temporary registration in your name. That said, using a car transportation company might be the safer bet.
Is it possible to pay sales tax with a loan?
In most cases, yes, but there are exceptions. If the loan is a personal loan, you should be able to apply for the amount you need, no matter what you use it for. If you opt for financing, you will need to discuss it with your bank.
Summary: 5 Easy Steps to Buy Used Cars Out of State
While there will always be a few unique requirements depending on the state and seller, these steps will keep you on track to buying, transporting and registering your new car.
Step 1. Do a car inspection
While finding cars on the internet has its advantages, buying remotely also has disadvantages. For one, the car needs to be inspected.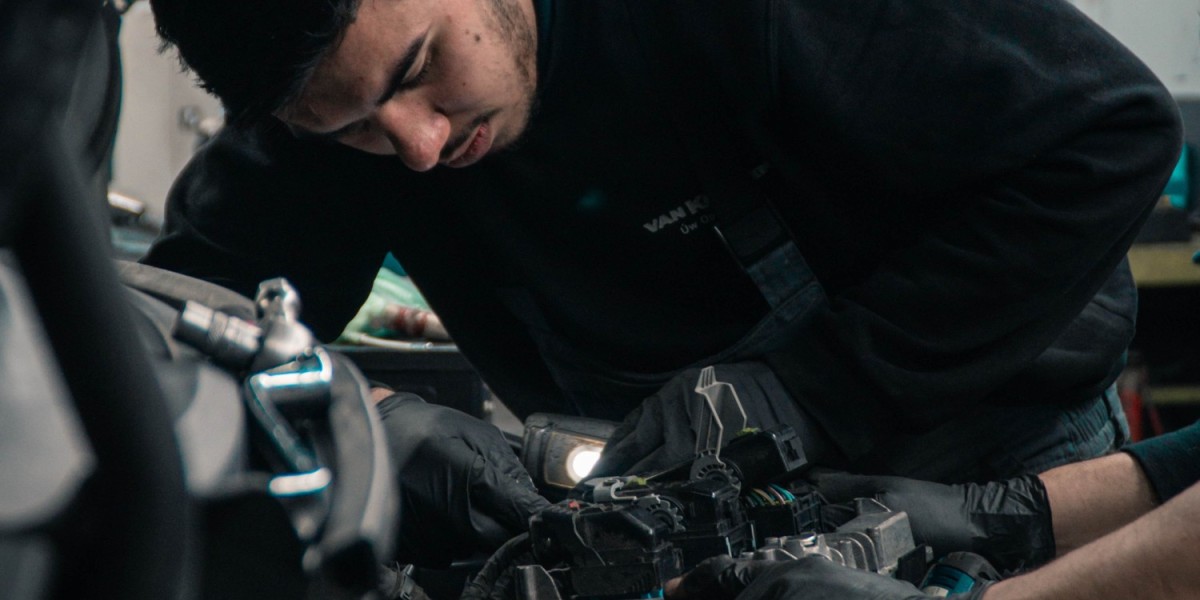 Even if you're buying through a trusted seller, you need to confirm the condition of the car to make sure you're getting the best possible price. You can get most of the details you need online, like information about the car's condition, features, service history and warranty. But you can't feel how it drives, turns, accelerates.
The best way to get an honest and experienced opinion is by hiring an independent mechanic. They'll do the prepurchase car inspection that will give you the reassurance you need to close the deal.
If you're not 100% sure what you need to look out for during your inspection, download our free car inspection checklist.
Step 2: Run a car history check
It's important to always run a history check on a second-hand car. It's especially important if you're buying out of state.
What will a history check tell you?
If there has been any damage or if the car has been in an accident
If the car is stolen
If there is debt on the car from a loan or financing
Verify the registration and VIN number
Give the sales history of the vehicle
Confirm the odometer reading
Until recently, you were either required to hire a company to do the check for you, or you could wait hours in line to check it with your state's transportation department. Thanks to the internet, this is no longer necessary. You can check your car's history online.
Step 3: Purchase the car
Once you're happy with the condition and price of the car, it's time to put in an offer and get financing.
If you purchase a car from an interstate dealer, you will need to fill out some additional paperwork. Below is a list of what you will need:
Registration documents and proof of ownership
Transfer of ownership form
Payment receipt
Roadworthy certificate
Car manual
Service logbook
Step 4: Register the car
The registration and title transfer for your car depends on where you bought it. A dealer will issue you a temporary registration until you visit your state's DMV. However, a private sale won't have this.
Before you can register your car, you'll need to transfer the bill of sale to your name. You can even apply for temporary registration before you pick up the car so that you can drive away legally.
If you plan on driving your car to your home state, check with the DMV to find out the laws there. Driving might not be the best idea if you haven't really tested the car. The best in many cases is to get it transported.
Step 5: Transport the car home
If you want to move your car from one state to another, there are a few options:
Self-drive. This is an option if you want to do the inspections and transfer of registration yourself. You can fly over, buy the car, and drive it back. This will add fuel to your cost and the risk of something going wrong on a long drive.
Pay someone to drive it back. This has all the same risks (perhaps a few more if you consider that they don't have the same vested interest), but it will save you time and effort.
Get a Car transporter. This is by far the best method to transport a car long distances. The benefit is that your car is being shipped by professionals and isn't clocking kilometres. Make sure you get multiple quotes and check customer reviews before booking. Alternatively, get free quotes from an online marketplace like Upmove. All the transportation companies are already vetted, you can simply choose the best quote.
Car Transport Guide
What are the Different Types of Car Transport?
There are a few different types of car transport, but the main ones are container transport, single car carrier transport, single level, and multi-level open car carrier transport.
The type you choose will depend on a few factors: the size and weight of your car, how far it needs to be transported, as well as your budget.
● Driver Delivery
This is where a driver will deliver your car to your doorstep. The advantage of this type of transport is that it's very convenient. The downside is that it can be quite expensive.
● Container Transport
Container transport is where your car is transported in a large metal container with other cars. The benefit of this type of transport is that it's very secure and you don't have to worry about your car being damaged during transit. However, it is a premium service that is best reserved for new, vintage or limited edition cars.
● Single Car Carrier Truck
With a single car carrier, your car is transported on the back of a tow truck. The advantage is speed. It's often more expensive and the downside is that your car is exposed.
● Single Level Open Car Carrier
Bigger than your single car tow truck, a single level open car carrier can transport up to 6 cars. This can significantly decrease costs and as it will be transported by a specialised company, there is usually less risk.
● Multi-Level Open Car Carrier
If you're shipping your new car more than 2000km across the country from a major city, you might want to consider a multi-level open car carrier. Sharing the costs with others will help reduce costs.
The following tips will help you choose the best car transport Australia
Price: When you're looking for a car transport company, always get quotes from a few different suppliers. This will give you an idea of the market rate and help you negotiate.

Location: Ideally, try to choose a company that has multiple branches, so you're only paying for transport "one way". It's important to choose a company that has an office that is close to you.

Insurance: Make sure that the car transport company has insurance and ask for proof of coverage. If anything were to happen to your car during transport, you don't want to be left without any recourse.

Track Record: The best car transport companies will have a good track record. Look for reviews from previous customers to get an idea of the quality of service you can expect.

Free Quotes: Always ask for free quotes from car transport companies before you make a decision. If you have to pay for a quote or jump through hoops - run for the hills!
How much does it cost to transport a car interstate?
In 2022, you can expect to pay around $0.40 per km for popular routes, vs $0.80-$1.2 per km for less popular routes. The average cost from Melbourne to Perth is around $1215 which is 3404km, while NSW to QLD can be up to $1500 for 1200kms.
How to Prepare for Car Transport Interstate
Preparing your car for transport is all about safety. The safety of your car and other people on the road.
You might need to ask the seller to do a few things to prepare your car for transport. Alternatively, discuss your needs with the interstate car transport company you have chosen.
To ensure the safety and security of your vehicle and others during transit, there are a few things you should do.
Inspect your vehicle for any damage before the journey
Not only will this help identify potential issues that could arise during transportation, but it will also help determine if there was any damage done during transport.
You can inspect your car externally in a few easy steps:
Have your car washed so you can easily spot any damage.
Note down all chips, dents, scratches, and other cosmetic damage.
Photograph the vehicle from a variety of angles, take close-ups of any damage, and also note areas free of damage.
Date both the photographs and the written record.
In addition to your personal records, ensure that the transporter makes an official note.
If you are shipping any additional items inside your car, make sure you inform your transport company
Your transportation company will have specific rules and regulations regarding items inside the car. It's possible to ship goods with your car, just declare it.
Remove all toll tags and parking passes
If your car has a toll tag or parking pass, remove or deactivate them. If you don't, they may be charged during the trip.
Make sure your car is in good working order
Even though your car won't be driving much during transport, it should still be in good working order. Any issues should be made known to the transporter, as it could cause delays. That's why a pre-purchase vehicle inspection is so important.
Checklist for good operational order:
The battery should be fully charged and the tyres properly inflated.
Fill up the car's fluids like oil and water
Reduce your petrol to a quarter tank. This will keep things moving when necessary while reducing excess weight.
Check for any leaks or mechanical issues prior to shipping. It is never a good idea to put leaking cars at the top of a multi-car carrier. They could leak onto the cars below.
Preparing your car properly will help ensure your car will arrive on time.
How can I protect my car while transporting?
Insurance is a vital aspect of car transport, interstate especially. While many interstate car transport companies have insurance, there are those that don't. Even if they have insurance, it might not be enough for your specific needs - especially if your car is valuable, vintage or limited edition.
If you're in the process of getting insurance, make sure your policy covers long-distance transport. Alternatively, consider purchasing specific insurance that will protect your car if something happens on the road.
Best Car Transport Australia Has To Offer
The Best Australian Car Transport Companies
Sea Go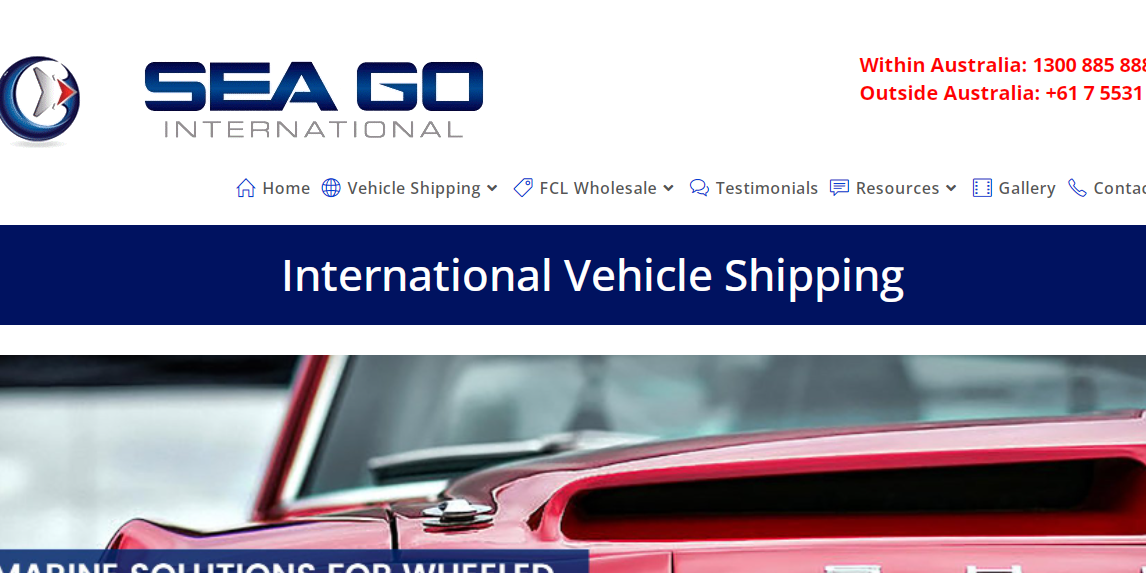 Making a prominent name in international vehicle shipping, Sea Go is your one-stop solution provider. It is in the business for 3 decades and continues to be passionate about it. They help take care of container loading and shipping, vehicle valuations, Customs clearance, and Quarantine inspection. You have your heart at ease as it is also a specialist FCL wholesale forwarder for container freight. They have more than 12 shipping line contracts that are specific to commodities. Sea Go goes innovative through R-Rak ships that can ship over 4,400 cars per month without using wood during the process.
With Sea Go, you get assured of the wide knowledge and attention to all international shipping needs you may need.
Benefits:
FCL specialist
Multiple options for international shipping
Vehicle Import Approvals experts
Environmentally beneficial through R-Rak ships
---
P&S Logistics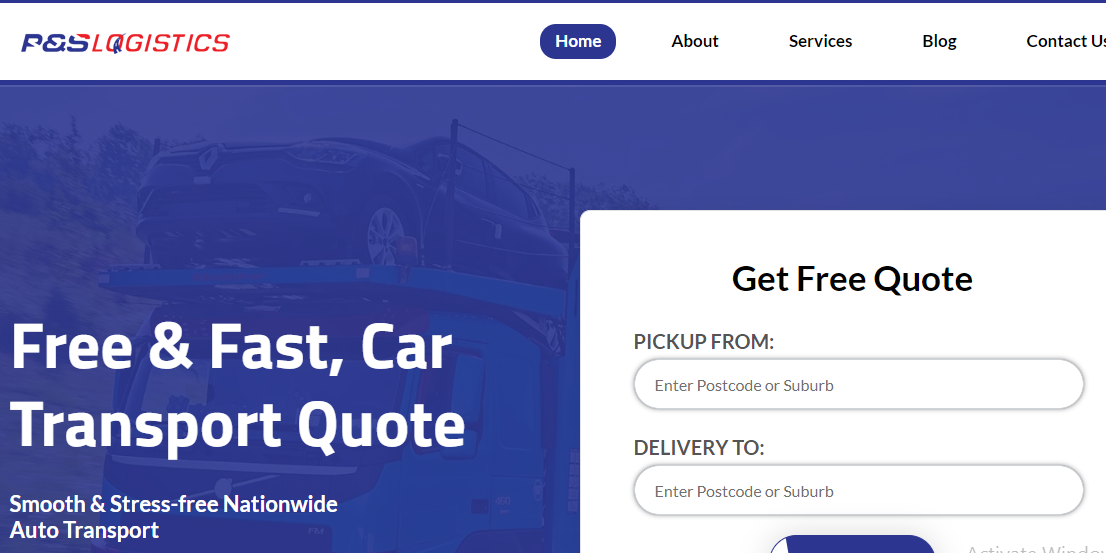 Providing seamless and hassle-free car transport for 10 years, P&S Logistics remains to be a trusted name in the industry. It provides nationwide auto transport as its services are available in basically every state of Australia. The company has been receiving generous feedback from its clients for their professionalism and commitment to quality service. Clients prefer the company due to its fast and safe delivery and consistent product security. They also provide excellent customer support and offer reasonable pricing. You'd never have to worry because they do road transport for all types of cargo and are available 24/7.
True quality as proven by over 10K customers served!
Benefits:
100% Secure Payment Method
Product Security
Free Quote
24/7 Customer Support
---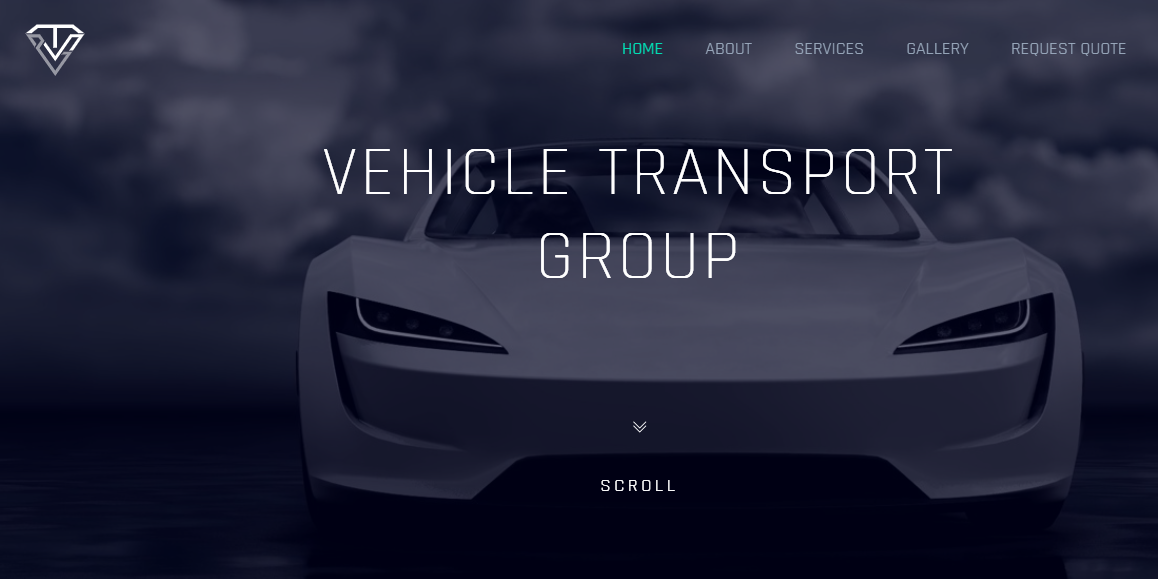 There would be three things that best describe their services -- enclosed, insured, and secured. This family-owned and operated vehicle transport company carries an exceptional track record in transporting luxury cars. Such record includes Rolls Royce, Lamborghini, Porsche, Bentley, and some more. It is because they have in their team an expert driver with 20 years of experience in the automotive industry. Specializing in enclosed transport of luxury cars, clients have been providing amazing reviews of their services.
Vehicle Transport Group also provides door-to-door transport, comprehensive insurance, local, inter-state, and intra-state transport.
Benefits
Custom Carriers
24/7 Operations
Tailored Services
Direct Transfer
Secured Enclosed Transport
---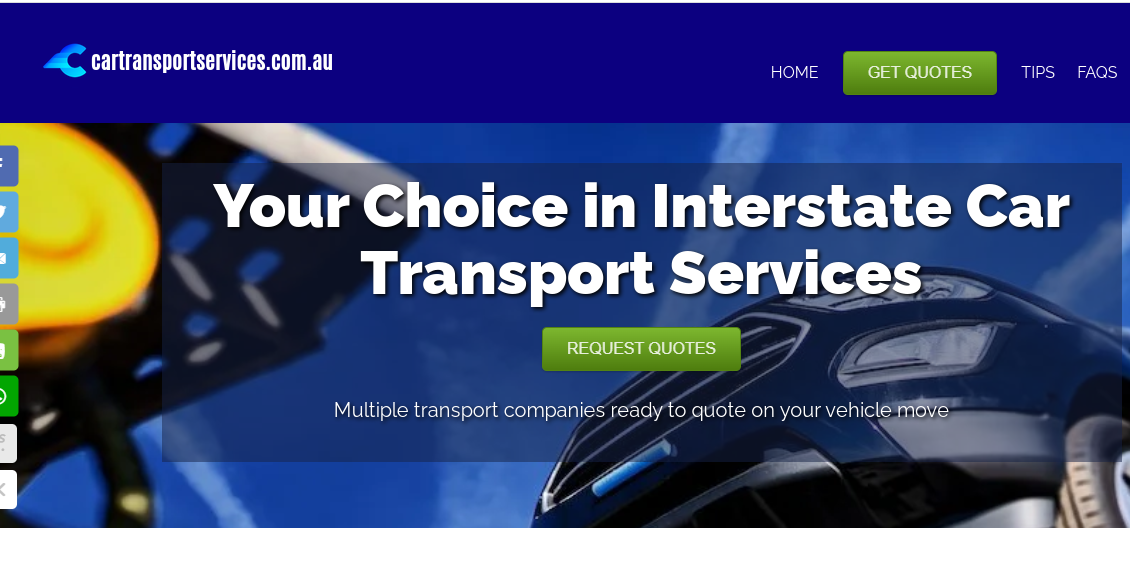 They help you connect to local and interstate car transport companies and find the best specialist for you. It has been rated 4.9 on Google and continues to facilitate hassle-free transport through its platform. It has a convenient online quote request system without requiring log-in. You'll be able to compare competitive quotes only from professional carriers. This assures that you get trusted and credible service.
CTS also helps customers deal with high acquisition costs and reduce cost per booking by as much as 60%. It is supported by a Melbourne-based technology company, Semantia, that offers solutions to most transport problems.
Benefits:
Competitive Quotes
Full Support
---
AU Car Transport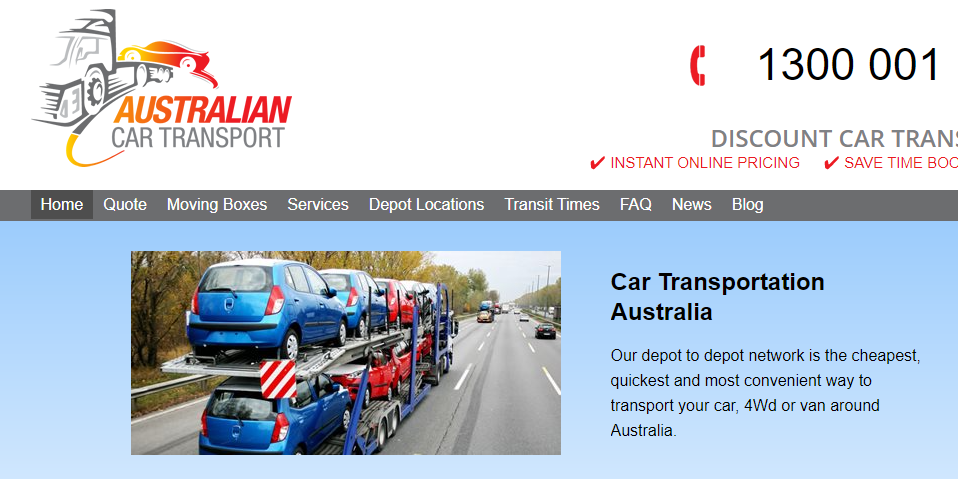 Usually, it's hard to find a service that's both great and affordable. But you can never settle for only one with Budget Self Pack Containers' interstate removalist service. With more than a decade of experience, they have serviced over 6000 customers. Their 5 star Google rate is earned through doing the extra mile for their clients. Their transport and logistics services helped numerous businesses including motorcycle and car moves.
Benefits
Affordable
Flexible removal options
---